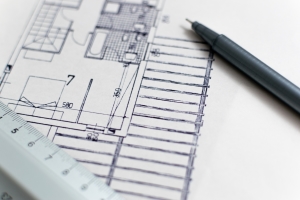 Building a website is not an easy task for most business owners, especially if they want it done well. You need an eye for design and a good relationship with the written word, but if you don't keep up with SEO practices, even those can only take you so far.
If you decide to hire a pro, you then have the tasks of weeding out the scammers from the legitimate companies, then making sure the company you choose is knowledgeable AND invested in your success. With sites like Fiverr and freelancers exploding onto the Internet in recent years, this has become much harder than it looks at first glance.
Once you've narrowed your choices down the perfect web design company, there's one more job you have before you call or send over an email – but have probably forgotten. Web design is a creative profession, but entering it does not grant psychic powers for guessing what you want out of your business website (unless mine are just slow in coming in).
As a result, you NEED to be prepared to talk in broad detail about some basic elements and expectations for your website with your web designer. Today's post is tailored to make that as easy as possible for you. This article will cover a basic primer of what I personally ask each customer I work with to make sure everyone's on the same page and that the design process is smooth.
Provide most of the specifics below, and your web designer can focus on all the important details that will elevate a good experience to a great one. It's worth the hour of preparation and discussion they will take in total, and your designer will be eternally grateful for this foundation as they start creating on your behalf.
What are the goals for your website?
There isn't really a wrong answer you can give to this question except for not having one. Clever web designers will usually learn a bit about your experience level with websites as you speak, which will clue them in on how to ask their next questions, how much they should explain about certain subjects, and where your biggest concerns are about the web design process.
What products or services does your business provide?
Some variation of this question is always going to be one of the first things a competent web designer asks you, because it provides the foundation for the rest of your consultation with them. This is also your opportunity to brag on yourself – talk about what makes you special and sets you apart from your competitors, as that should be prominently featured where appropriate.
In situations where you're going to need prices on your website (e-commerce, restaurant menus, service charges, etc.), have these prepared and ready to go for your designer in tandem with this question. You'll get a better rough draft from your web designer because they'll have the facts they need and can implement them seamlessly into your website. Speaking of preparation….
Do you have a logo or pictures you want to use on your website?
Stock images are all well and good, but there is absolutely no substitute for the benefit and originality that comes from using your own original pictures. Anything you supply to your web designer should be original digital copies and high quality/resolution. Blurry pictures that look like they were taken with a potato are unprofessional and will detract from the finished result of your project – not only in appearance but also within your site's SEO.
We talked about this in our branding article last week, but EVERY company needs a logo. No exceptions. If you don't have one, ask if your web designer can create one or add it in once you have yours in hand. Most will be able to accommodate at least one of those requests with little issue.
What is the look and feel you envision for your website?
This answer can be as vague as a color scheme or as specific as the layout of a website that is similar to what you want. The important thing is that you have SOMETHING to bring to the discussion when asked this question, because blowing it off will almost always mean you spend a lot more time clarifying your wishes in the editing process.
No, those psychic capabilities still haven't manifested. Yes, I'm disappointed too.
What is your service area?
This is not only one of the easiest questions we'll ask you; it is also a CRITICAL question for on-site SEO. If you are looking to expand your current market, bring that up in your answer. Your web designer can go over the feasibility of larger markets with you and help you narrow your focus to those where you are best equipped to thrive.
What pages were you planning on for your website?
Answering this question is important for a couple reasons. The first is for opening a dialogue about the meat and potatoes of your website – you get to express your thoughts and wishes to your web designer, and they can offer insights and suggestions to build upon them. This is especially productive if you gave them a thorough answer earlier about your products and services.
The second (at least in our case) is for clarification in your contract. This way, you know what you're getting from your web designer, and if they fail to deliver or accidentally overlook something, you can hold them accountable for it. Communication is best as a two-way street, and this question is tailor-made to prevent misunderstandings before they can crop up.
How should your customers be contacting you?
There are actually two questions being asked here. The obvious one written above is for determining which contact methods should be prominent on all pages of your website. This can be an email address, a phone number, a contact form, a physical address – however your company prefers to do business.
The second, hidden question being asked is "what should I be putting on your Contact page?" Your web designer may clarify a bit by asking what your preferred contact method is if you give multiple answers to the first question, which is a good sign if you were a little unsure of their abilities to this point.
What are your primary social media avenues?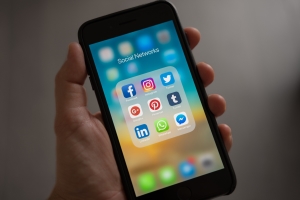 Another staple for most businesses, social media buttons should be present somewhere on your website. While they aren't going to be in a prominent position in most cases, having them in your header, footer, and/or Contact page is generally a good idea. The more you can interconnect your options for customers to interact with you, the better.
Savvy web designers will usually have performed a cursory check if you reached out to them ahead of time, but there are a LOT of popular social media outlets these days, so if they ask, it is also to ensure that a critical one has not been missed.
How often will you be updating your website once it is built?
While the right answer to this question is at least once or twice a month, it isn't always feasible for one reason or another. As a business owner myself, I completely understand how few hours there are in a day, and how long your to-do list is without one more thing on it. There are still a couple reasons I'll always ask you this question, however.
The first is to allow me to plan how much time should be spent teaching you how to navigate your website. If you aren't going to be updating it, I'm going to assume that a tutorial is not a valuable use of your time, and will make recommendations for security features to minimize your need to pay attention to your website.
The second is to ask whether you want someone to do this for you. We offer SEO and website maintenance packages for a monthly charge like many developers, which can be perfect for businesses that want to spend their time on their online presence, but need it to maintain more critical areas of their business.
When are the best times to contact you?
While we do our best to make the process of building a website look easy, not everything goes according to plan during every project. We endeavor to be as unobtrusive as possible, but sometimes we need your input on a complication that has arisen. Remember, that's your privilege since you're paying us!
Good communication is the key to success for most projects inside and outside our industry, so we want to be sure we're doing our part to keep you in the loop when the need arises – especially during any low points. That won't stop us from making a judgment call if needed, but having your input is always our preference.
How do I start a web design project with Midwest Websites?
You can give us a call at 319-229-5225, or send us an email at design@midwestwebsites.com. If you want to know more about what we charge and what you receive from us as part of our design package before reaching out, swing by our Website Design page for all the details!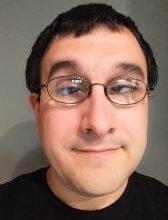 Braden is one of the founders of Midwest Websites, and has been professionally writing and developing websites for over 7 years. His blog posts often take an experience from his life and showcase lessons from it to help you maximize online presence for your business.