WHAT MAKES YOUR SEO SERVICE "ADVANCED"?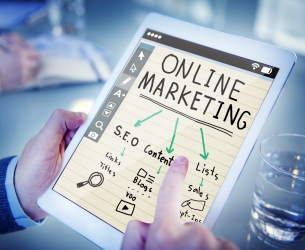 If you've been shopping around for help with your website's search engine optimization (SEO), you've probably seen many companies offer SEO service packages that are presented in different ways. Some outline specific services and split them into narrow packages. Others charge hourly rates, doing work that is out of date and sometimes even harmful to your SEO without you being any the wiser. All of them are difficult to navigate because you don't know what to ask for.
We don't operate that way. Properly developed and executed search engine optimization plans require an advanced understanding of both your website's current position and how SEO works. As a result, before we perform any advanced SEO service for your website, you need to do one of two things:
Develop an understanding of SEO to provide us with exact instructions on what you are looking for
Have us complete an SEO audit for you (ideally within the last 30 days)
Most business owners are not equipped to dedicate time to the first option – search engine optimization is constantly evolving and there are hundreds of potential factors to consider when evaluating it. If you are one of the few who has, that's excellent! SEO expands far beyond web development and is its own skill set, so hiring us to handle the tricky parts is a good way to avoid mistakes.
For the majority, however, we stand by the importance of starting with our SEO audit. The reasons for this are simple – we want to know what will help you, what you're doing well so we don't double up on it, and above all, ensure you aren't wasting your advertising budget on adjustments you don't need. The number of times we've seen a client spend money on SEO services that only did things that were already taken care (therefore did nothing and got paid for it) is staggering. When you have an audit in hand, you can keep them accountable.
I Don't Want to Lose Time or Spend Extra Money on an SEO Audit
This comes up occasionally, so we want to be up front about why it is so important. Every website, including yours, is unique, so pigeonholing our service into a typical package like other SEO providers will result in missing details, not giving you the best possible work, and that means missing out on rankings and the customers that come with them. After working for larger firms that use antiquated (and sometimes even outright wrong) knowledge, we've found ourselves to be far better informed about SEO than they were, and despite our protests, they continued delivering mediocre results.
We don't believe in inadequate work. We don't believe in mediocrity. We believe you deserve better from the company you hire. Asking us to work on your website without the information we need is asking us to work blindly, which will result in more mistakes, misspent money, and poor results.
In short, not doing the SEO audit will cost you more in the long run.
What Comes with Your Advanced Search Engine Optimization Services?
This will vary depending upon our findings in the SEO audit. Some examples of what this can entail include:
On-site optimization: This can include anything from metadata improvements and alt tags to copy adjustments or layout changes
Off-site optimization: This can include anything from helping you establish quality backlinks to migrating your site to a faster hosting platform
Technical SEO: SSL installation, schema additions, and setting up a version of your website that is optimized for mobile devices all fall under here
Content growth: Part of building trust and authority comes from quality content, and a blog is a great forum for us to create it
How much does advanced SEO cost?
This can vary pretty wildly depending upon the needs of your website. Anywhere from a few hundred to a few thousand dollars is possible for your package – we can give you a more precise estimate after your SEO audit. Contact us through our contact form, by email at design@midwestwebsites.com, or by calling 319-229-5225 to have us compile your report today!