STOP LOSING BUSINESS TO YOUR COMPETITION
We offer several services to help your small business get noticed online. From custom construction of a top notch WordPress website (which includes basic SEO, hacker protection, and more!) to offering advanced search engine optimization (SEO) services and full hosting solutions, including tech support, you can count on us to deliver. We're here to provide the absolute best in premium online services that actually work for you and your business.
Full Website Packages
While we take pride in offering a full range of business services for all your online needs, we take special pride in our website packages which include:
Professional writers handling every single word of web copy
Professional designers creating an amazing non-template website for your business
Domestically based hosting and security to keep you safe online
Contracted U.S. based customer service for any technical issue that arises
New domain name, if needed
Our small business website packages are designed to offer the full range of services to give you a professional looking and functional site that looks good, gets customers contacting you, and drums up new business for you. Unlike most other companies, our website package includes a year of hosting, online hacker protection, business claiming, basic SEO, and more.
In addition to this, we don't keep the text for ourselves if you decide to move to a new provider. Whatever original text is created for your website is 100% yours to do with as you will. We take pride in delivering a lot more than the competition – you shouldn't be up-charged for basic SEO, claiming, and security. That's our stand and we're sticking by it.
Full website package – $2,500
Currently available for $2,000
If you want to do more than just survive, but you want to thrive, you need an outstanding website that is cleanly designed, SEO friendly, and converts visitors into customers. That is exactly what we provide for you: $5-10K value at a smooth $2k price. Email Us or call 319-229-5225 to learn more.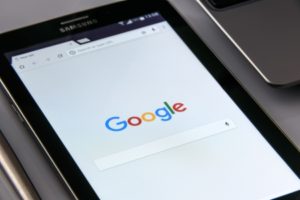 Advanced SEO Services
Advanced search engine optimization services are available to customers who want a long term program to help them rank in their area and move up the ranking for all their important keywords. More traffic means more customers, and a great SEO program can often be the difference in creating the "Haves" and separating them from the "Have Nots."
However, unlike many other companies, we don't take everyone on for SEO services. Some markets are too competitive for a small website to realistically break into, and others may find themselves with a company name or logo that puts them in the shadow of much bigger brands with a similar name. We never want to take money from a client that we can't help.
Like any SEO service, we can't ever 100% guarantee results for SEO, but we can get a serious campaign going to give you the best chance of topping local competition in Google's rankings. If there's a good chance we can help, we're willing to talk. If we can't, or can't for the budget, we're not going to take your money – we'll let you know.
Advanced SEO Services – Price determined on a case by case basis. Email Us or call 319-229-5225 to learn more.
Hosting, E-mail, Technical Services & More!
Maybe you have your own designer or writer or a website that is already solid, but you need better hosting to support your website traffic, better technical service, or a business e-mail account. If you've been burned by major providers before, it's time to go with the All-American choice with Midwest Websites.
Highly trained call center specialists that are based in the United States are available to help with everything from consultations to support for the online tools that keep your site up and running. Whatever your need, call 480-624-2500 for a solution.
Don't forget about our discounts for long term purchases!