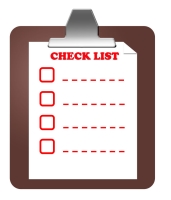 After divorcing myself from the corporate politics of GoDaddy earlier this year, I set out to build on the framework that had been put into place the last 18 months to set up the foundation for Midwest Websites. The LLC had already been approved by the state of Iowa, the website was built, and the blog started. With my full attention on Midwest Websites, I quickly realized just how long my to-do list actually was.
In addition to some basics like analytics, AdWords, and website fine-tuning, SEO became a critical, everyday focus. I was (and still am) checking dashboards every day, removing low quality keywords from Google campaigns, and verifying my blog posts were getting indexed in a timely manner. These were all important tasks, but it was amazing how much time and energy they took just to get things set up right for the long-term.
I was caught up in getting all sorts of minor and major tasks squared away, so it took a couple months to realize that we weren't getting as many clients per month as we wanted. Wondering why this would be, I came to the "a-ha" moment I was looking for.
You see, after watching my business partner create amazingoutdooradventures.com and build it into an exceptional resource for the outdoors (seriously, go check it out if you like fishing, hiking, camping, or anything else that requires you to go outside and adventure), it occurred to me that content creation was the primary source of growth for that site.
They might know some really good information on SEO and design, on doing keyword research, and competing in national markets, but at the end of the day it was an incredible amount of quality content that captured the attention of Google and readers.
If I wanted Midwest Websites to emulate its success, it's only natural that content creation was going to become a major player in my life for the foreseeable future. In hindsight, this should have been really obvious, but my to-do list focusing on the details was keeping my eyes off the giant truth the size of an elephant right in front of me.
I swear that list is the hydra of the modern age – you cut the head off one task only to have two more take its place.
A lot of business owners fail to make this adjustment when starting a new company and it's really easy to understand why. With so much to do just to get the ball rolling and maintain momentum, nobody's looking for a time sink that is going to take many hours a week (week after week, month after month, year after year) to do correctly.
Whether you want to or not, content creation is one of the true core elements of modern SEO, and it's time we talk about the benefits you're leaving on the table if you ignore it. The topics we'll be covering today are:
• Creating effective blog posts
• Maintaining your blog
• YouTube video publishing
• Social media's role for all of the above
Blogging – one of the most effective ways to add content to your website
We've talked about this a time or two before, but we're going to really sit down and focus on this topic today. Blogging takes a couple forms online – posts and vlogs. We'll talk about vlogs later on in the YouTube section of our content creation overview, allowing us to focus on the writing element for this section.
I can hear a lot of you groaning already, and while I understand that not everyone has a writing background like I do, the first piece of advice I have is to suck it up and learn it if you don't have the skillset. Like anything else in life, proficiency comes with practice. Your first works aren't going to be as good as your current works.
And that's okay.
Really. Programs like Microsoft Word will keep you away from obvious spelling and grammar mistakes that would harm your standing with Google, so let your passion do the talking! You started your business because you wanted to provide a service, skill, and/or product to others that you excel at, and ideally excel at because you love the type of work that you do.
Most industries have a lot to talk about, and many websites are not accessible to those outside them. Breaking complex topics down into organized thoughts that are easy to understand (think as though you're speaking to an average 9th grader or so) can really put things into perspective for new customers and existing clients alike.
Good writing isn't going to be enough for the ideal post though. Visual learners like me also appreciate some pictures when reading a post as well. This presents your written information with context and through a second avenue of accessibility to your readers, ensuring a greater chance of success when it comes to understanding your subject matter.
As far as post length, you should plan on at least 1500 words per post. Longer is better if you have pertinent information, but don't pad words into your entry simply because you can – Google isn't stupid enough to fall for it and neither are your readers.
Once you get into your groove, writing, editing, formatting, and publishing each post will probably take an average of four hours. If you have a friend who is a writer or editor, consider hiring them to do the editing component for you – it's far easier for a second set of eyes to catch potential issues or errors in your writing than it will be for you, the writer, in most cases.
After a few months of blogging, revisit your older works
If you're anything like me, you'll look back at earlier work that you wrote and be appalled that you let that content go out in that terrible form. This is actually a good reaction to have. It shows progress. It shows growth.
While we're often our own worst critics, the reason for that is because we've learned a lot about our writing and audience since then. If you're seeing a lot of opportunities to improve your post, don't hesitate to use them!
Why spend more time on previous work? While it sounds counter-intuitive to the content creation process – especially when your audience is demanding something new – there's a silent reader who will notice when you take the time to refine an old, dusty post into a shining nugget of information – Google.
This is your opportunity to make some BIG leaps in your SEO rankings for earlier keywords due to Google's love for dynamic content. Change for the sake of change isn't going to do much, but change that strengthens the authority of your post by adding new information? That's huge. Sometimes as much as 40 or 50 rankings after a single update huge.
Editing sure looks a lot more appealing all of a sudden, doesn't it?
Content creation on YouTube is also a MUST for most businesses
My business partner often comments that there are two primary search engines: YouTube and Google. With YouTube being owned by Google, you might think that's funny and write this idea off in favor of checking out cat videos, Let's Plays, or Wil Wheaton's latest episode of TableTop.
I want you to look at these two pictures before you do.


While you may have written off the idea that Google has two search engines as silly, the truth is, they actually DO. YouTube is big enough and has enough people search traffic by itself to basically be considered the primary search engine of video content.
As such, you need to be as involved there as you are with your website.
There are a couple different routes you can take with YouTube channels. One is the concept of vlogging, or video blogging. Ideally, you pick a topic, get a webcam/microphone combination or higher end camera for recording as your budget dictates, and discuss topics 1 – 3 times per week.
If you have a microphone but lack a decent camera and the budget to acquire one, you can also go the route of podcasting, which does not require a video component. The tradeoff here is that you will want a screen capture/video editing program like Camtasia to cover the visual component platforms like YouTube really should have to be successful.
Your recordings aren't enough by themselves, however. Your video titles and descriptions are absolutely crucial. Much like webpages, good content goes a long way with YouTube, so in addition to a description of your video's content, consider adding at least a few paragraphs to expand on your topic in the description – a little effort during this step of content creation can pay out big dividends in searches.
Social media is the entry for building a following – channel this following into growth
While social media is generally not a strong tool on its own to build SEO, it is your platform to brag on yourself and your business achievements. While this definition is often used in the more literal sense with finished projects, savvy content creators are promoting their created content every chance they can as well.
As you build a following, the showcasing you do for your business reaches more people. The more people you reach, the more opportunities for clicks you have. The more traffic that visits your created content and sticks around to read or watch it, the better it looks to the avenue in question.
The better you look to Google, the better you rank. The better you look on YouTube, the better your odds for showing up in suggested videos or searches. The former in particular can help you make it on the platform all by itself. I literally watched this happen with a Magic: The Gathering finance channel called Alpha Investments.
Finance is a dry topic, and fairly narrow in scope when it comes to CCGs (Collectible Card Games), but no content creator was prominent in that area of Magic, and Rudy's work was VERY informative, educational, and accessible. While he's shifted into more of an entertainment focused formula for his content creation these days, many of his early followers found him through YouTube video suggestions like I did.
Now he has 150,000 subscribers after two years.
While this story is definitely the exception rather than the rule, the lesson here is still clear as day – cracking the code of marketing is worth every minute. The clues for doing this are few and far between, and will usually come as you build a portfolio of finished work your audience has had a chance to view and critique. Luckily, social media doubles as a breeding ground for discussion.
Sorting through these criticisms will help you identify what people want from you. Once you do that, all you have to do is turn your audience's desire into expectation. You can do this by becoming known for the work your audience needs – often on social media – and using that to grow your following. Once you've done that, your responsibility merely becomes fulfillment.
While I make this sound simple, you may spend as long as a few years solving this puzzle. It will be easy to become frustrated as time goes on, but trust me when I say that your patience will pay off if you remain consistent. If you give up or take lots of long breaks between publications, you won't see results.
I'd start a blog, but I just can't get my website arranged the way I want it
Whether you're looking for an experienced team to mold your ideas into a website or capable writers to help you start the content creation process, Midwest Websites has you covered. Just swing by our Contact page to send us an email about your project's needs, or give us a call at 319-229-5225 to start the ball rolling now.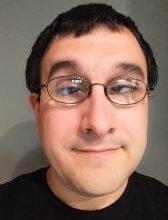 Braden is one of the founders of Midwest Websites, and has been professionally writing and developing websites for over 7 years. His blog posts often take an experience from his life and showcase lessons from it to help you maximize online presence for your business.