A few weeks ago we talked about some of the common benefits of hiring small companies for web design, and the additional benefits you often receive if the company you hire is locally based. I began that post by telling you a bit about myself and how I wound up developing websites and building local SEO (Search Engine Optimization) for businesses.
Today, I'm going to continue the story by telling you a bit about my first experience post-college with large local SEO companies.

It all began with a company called hibu (you may remember them as Yellowbook). In this role, my day to day during the first year of this then exciting experience was interviewing 1-2 companies each day to learn about their business and website goals, writing a website for each company ranging from 5 to 20 pages, and making any edits on previously written sites before sending them to our publishing team.
Writing a website consisted of outlining pages, crafting meta titles, meta descriptions, and a list of alt tags, and creating custom content based on information gathered during the interview. If I wasn't able to connect with the company, I was supposed to fall back on the notes from the sales representative who sold the website package.
These sales representatives were usually local to the business in question, and for those that weren't, a conversation about the business, its needs, and its goals would have been held by a phone sales representative, so there were two layers of opportunity to get to know the business and make sure each project was correctly tailored.
Many of these companies had also taken out ads in the Yellow Pages for years, so hibu even had standing relationships to make the evolution of advertising extremely easy and comfortable for both parties. On paper, it was the perfect workflow model.
Unfortunately, if a large company gets comfortable, it is easy to become complacent. The day I figured this out was the day I knew hibu would not be my forever job. Laziness was rampant among sales reps – and often rewarded because they brought in money for the company. As a result, the brunt of the consequences fell to fulfillment – the group of teams responsible for writing, designing, and editing finished websites for customers.
Most sales sheets had either nothing, or the two words I dreaded more than any on them: "Be Creative." This translated to "Make educated guesses and do your best to make this website draft work. If the customer doesn't like it, it will be 100% your fault, and you'll hear about it when they call and yell at you. After that, you will know how to rewrite it."
Now, I know what you may be asking yourself at this stage. Why not call or e-mail the sales rep for more information? Writers and their management tried that. Our success rate was…poor. Sales reps and managers either ignored us or offered little in the way of useful feedback over 75% of the time this came up.
Needless to say, this lack of communication does not make for tailored, quality custom copy, the cornerstone for all successful business websites.
I also consider this type of behavior bad salesmanship, bad customer service, and a miserable experience for customers and their businesses. When paired with a total lack of accountability, many websites I and my colleagues had a hand in became cookie-cutter copies of those already online. They were published in mediocre condition and of far less help to the company they represented than was expected.
That's, in a word, inexcusable. When a small business pays you hundreds or thousands of dollars, entrusting you with a critical project like their website, you should never repay them with poor or even mediocre results and service. It's just wrong.

Morals and ethics aside, this is also really, really bad for both local SEO and larger SEO markets. There are only so many ways to rephrase generic text, and when duplicate content is published (which happened all the time at hibu) Google often endeavors to filter results down to the one it thinks is best. For markets that both used hibu regularly and had steep competition, a number of companies were certainly getting less traffic as a result.
I don't even want to consider how many websites were falsely flagged for malicious use of duplicate content – that's where the penalties really kick in.
We don't ever want that for our customers, and we want to show some extra support to local businesses that have either been burned like this in the past or are looking to ensure their first steps are the right ones. To help you start down this road, we're giving you a quick rundown of the 5 biggest benefits of hiring our small Cedar Rapids, IA SEO company. They are:
Clear, accurate expectations before ever starting on your SEO needs
Customized solutions that don't come from cookie cutter templates
Education on what is being done and why
Education on future steps you should take and why
The ability to work directly with you
The words "promise" and "guarantee" are NEVER accurate SEO expectations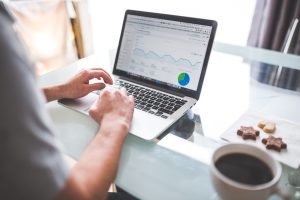 We touched on this a little bit when discussing the original advertising found during our Simvoly WYSIWYG review, but today, it's time to dig down on why this point is super important – and why it should raise giant red flags for you anytime you see it. This fact isn't even caused by anything tricky – but most people don't stop to think about it because of how overwhelming search engine optimization is.
The simple truth is that SEO companies aren't search engines themselves.
We aren't Google. We aren't Bing. We aren't even Yahoo, AltaVista, or Ask Jeeves. At the end of the day, where you rank in a search and why is determined by the search engine itself. SEO experts like us study as much as is published about algorithms (which isn't as much as you'd think) and work tirelessly to stay up to date, but if Google decides to change the rules, your ranking will change because it is ultimately their sandbox. Sometimes even Google doesn't understand how the rankings will ultimately shake out – resulting in another update to roll things back or change them to something better.
Fortunately, the risk of that is pretty low nowadays. Google has spent the better part of 20 years testing what works and what doesn't, and while shakeups do still happen (Spring 2018 and schema, anyone?), most good practices have stayed consistent since 2014, which is an eternity by Internet standards.
Despite this consistency, your path to SEO success is going to be uniquely influenced by a variety of factors. As a result, we insist on taking time to discuss your company, your SEO needs, and your goals before you pay us even a single penny. Some markets are more complicated than others, and many areas have much steeper competition than average. You may even have issues that need to be resolved before any SEO is attempted.
Once we've got a general idea of your goals and market, the next step is assessing exactly where you are with an SEO audit. While this does take a few days to complete, you get to see exactly where your local SEO strong and weak points are. This is important for a couple reasons:
We'll be able to assess whether the return on investment (ROI) is worth it for you
You get to see where we're likely to focus for future SEO work
First and foremost, we view our relationship with you as a partnership. While we have the experience and expertise to help most businesses significantly improve their ranking, there are going to be cases where your ROI is simply too low, where no amount of work will truly help your cause, or steps like a website overhaul need to be taken prior to starting on your local SEO. If any of these roadblocks are going to pose issues, we want to be as transparent about that with you up front so you aren't investing your limited funds in an impossible cause.
A scenario like this is very rare, however. For the majority of companies, once your online presence is reviewed, you are able to proceed with both the expectation that we can help with your goals as well as why we believe this. This foundation of transparency and knowledge ensures you know exactly what you're getting into. No confusing jargon. No tricks. No high-pressure tactics. Just the facts, clear expectations, and an offer to team up for your success.
Now it's time to discuss the next phase of improving your SEO – developing a customized plan of action.
Your local SEO needs are unique, and should be treated as such
Markets are just like snowflakes; no two are the same, even if many look very similar. The same can also be said of your business, which means your online presence will require a similarly unique approach.

Perhaps you've handled some of the basics like building a website or claiming your business on Google. Maybe you've started something more advanced like a blog, but simply don't have the time to consistently publish posts. You may even have had a previous expert desert you with no idea of how to move forward.
Whether you're starting out, have been underwhelmed by past results, or are currently feeling lost, you don't have to worry – we've got you covered.
We've seen everything from forgotten projects to the cookie cutter, assembly line tactics bigger companies use to publish large batches of websites and local SEO requests. Unfortunately, cookie cutters and assembly lines are designed to operate the same way, time after time, day in and day out. While that may not be a big deal when considering the taste of a cookie or the function of your new car, your SEO is a much more fluid concept, and needs to be able to mold to your market to excel over your competitors.
As a smaller company, we're not beholden to large machines and corporate inertia. You can not only count on us to go with the flow during a project, you can also bet we'll be quick to adapt as that flow changes. We don't need the approval of a supervisor or board of directors to make a change that is right for you – it just gets done.
Crazy, right? While it shouldn't be, this idea is rare enough that we wanted to make sure our thoughts on it got spelled out in black and white. Clear expectations, remember?
Communication now is critical to your success later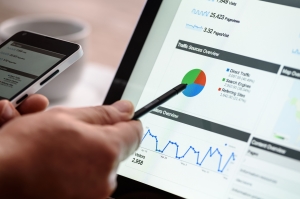 Most business owners are not SEO experts, and have neither the time nor the inclination to become authorities on the subject.
That's perfectly okay. You run a business because you're an expert in your industry who is passionate about providing the best products and services to your customers. We can definitely relate.
From the consultation you have with us to the development and execution of a local SEO (or larger) plan, we prioritize getting to know you and ensuring you get to know us. While the application of our expertise plays a key role in generating results for you, we feel you should also receive a basic education that covers the broad strokes of what we're doing so when something is done on your behalf or needs to be changed, you'll have a clear understanding of what's going on.
It's your business after all – that only seems right.
In order to provide this clear communication, we break down the technical barrier that many companies leave in your way so you have the ability to make informed decisions and the power to decide how much work we do for you in the long term. Too often have we seen people in difficult, parasitic relationships with their local SEO "experts" who fail to do what they've promised, hiding behind technical terms that make their role sound more important than it is.
You shouldn't feel like you are forced to depend on people like that to succeed. As your partner for online success, our philosophy revolves around earning and maintaining your trust rather than demanding it.
Mastering your local SEO market doesn't stop with the work we do for you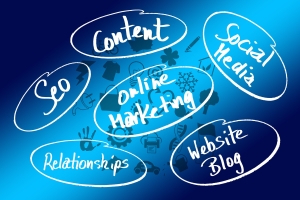 With your website being the star player of your online presence, you need to be able to make educated plays when it comes to its management and long term game plan. If you're looking for strategic suggestions to implement after we part ways, we're glad to include this advice as part of our service at no additional charge.
Since we want you to be able to manage as much or little of your online presence as you choose, we're also going to provide a few bullet points for your consideration right here! They are:
Adding a blog to your website (and regularly publishing posts to it)
Claiming your business on Google (and other review sites like Yelp, MerchantCircle, etc.)
Getting local reviews on your Google business listing from local customers
Running a website test on GTMetrix and performing recommended optimizations
Establishing links to your website from sites that focus on your industry or local/area businesses (backlinks)
Finding a way to track the leads from your website (think surveys or using a coupon or free dessert)
Some of these are going to be easier than others to complete, and all are going to require a degree of time and effort. Each plays an important role in improving your website load time, building your trust and authority, and/or providing avenues and reasons for people to find and contact you. All of these tasks play important roles in measuring or improving your local SEO rankings, marketing, and overall online presence.
A direct relationship keeps details from being lost in translation
We don't have departments of people we delegate tasks to. You don't have to play phone tag with a "middle man" when it comes to implementing strategies for your online presence. When you work with our team, you're working directly with the people in Cedar Rapids, IA who are doing the work you hired us for.
No pressure, right?
We wouldn't have it any other way though. Your success is our success, and that's always going to be our first priority. There are enough companies out there that have lost sight of this point, and the result in most cases where this occurs is mediocrity, disappointment, and a lack of results. You deserve better than that, and we will always stand by that value.
Local companies are also encouraged to meet with us in person. There's no substitute for experiencing your passion firsthand, and it helps us become as informed about the ins and outs of your business or organization as you are. This in turn helps us tailor a better plan for you and find local connections to help enhance its execution.
Ready to see what our Cedar Rapids SEO company can do for you?
I know we are. Take a moment to learn more about our services, or give us a call at 319-229-5225 to schedule your consultation today!