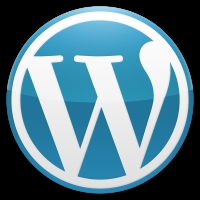 WordPress is truly an impressive platform. While we've discussed its virtues a lot in this blog, including an in-depth look at some of the SEO benefits, we haven't touched upon a number of WordPress's other strengths yet. We're taking time today to start correcting that, and we're going to use it to discuss the flexibility of third party add-ons called plugins.
Anyone who has worked with WordPress probably has a pretty solid understanding of what plugins are, but for those who haven't, plugins basically install code into your WordPress site. This code typically allows you to either do something your site wasn't capable of before or make something that was very complicated very easy instead.
Since WordPress is an open source content management system (or CMS for short), thousands of developers have taken advantage of the opportunity to create plugins and contribute them to the plugin marketplace. As each developer's skill level varies, so too will the effectiveness of the plugins they put out for use.
How does the varied effectiveness of plugins impact me?
While this sounds fairly elementary on paper, it gets complicated very quickly when put into practice. Plugins are traditionally designed to work with WordPress on its own – without other third party plugins or themes being entered into the equation. While this is often not a problem, some plugins and themes simply cannot coexist with each other due to conflicts in their code.
These conflicts can create a variety of errors for you and your website's users, including a blank white page known as the White Screen of Death, internal server errors (also known as 500 errors), service unavailable errors (also known as 503 errors), slow load times, and database crashes. Most of these also lock you out of the WordPress admin panel, preventing you from undoing your last changes easily. If you're currently stuck at this point, check out our guide for disabling WordPress plugins and themes in your database below.
Because of this, identifying which plugins are most important for your website before you start building it in earnest is critically important. While fewer plugins tend to lead to a better overall performance, you'll usually have at least 10-20 plugins installed on a finished website at any given time. If you're exceeding this, pare them down or hire a web developer to do so for you.
For those who are in the process of building or managing a WordPress site on their own, we're going to discuss a few of the plugins we use for most sites developed for our clients, and why you should consider installing them for yours as well. They are not ranked in a particular order, as they do different things that are all relevant to your website's health and function.
Contact Form 7
This plugin, much as the name suggests, allows you to set up contact forms on your website. There is a bit of a learning curve with this plugin, which might put some people off, but it is fairly easy to use, compatible with CAPTCHAs (human verification forms), and most importantly, a reliable tool for getting notifications from clients.
You also have the ability to create, manage, and integrate multiple different forms into the same website with ease. This means you can set up different fields for different types of visitors – not a bad setup for people like plumbers, insurance agents, or contractors to get more specific facts for a wide variety of services.
Easy Table of Contents
If you're a blogger, this covers a number of technical SEO elements that are necessary for your blog posts to do well in Google's rankings. It also does this while providing a good looking table of contents that is easy to configure while making navigation of your posts a breeze for your readers, which is pretty awesome in and of itself.
This awesomeness is because the table of contents encourages people to stay on your page for a longer period of time, signaling Google that your page has an answer to the question your visitor is looking for. The time spent on a page is a pretty significant ranking factor, and one that you simply can't buy or fake.
The most important and most technical benefit this plugin provides has to deal with something called schema. The easiest way to explain what this code does for your website ties in with the preview snippets that come up at the top of a number of search results, the big boxes that look like a preview of the webpage rather than text under a link.
Easy Table of Contents organizes this for you on your blog posts, which is a pretty big deal if you're using a WordPress theme that is incapable of doing this for you. The SEO changes that have been rolling out since March 2018 have put a pretty significant emphasis on schema, despite it having been around for several years.
Finally, it is also generally accepted that having your content organized is something Google approves of. While heading tags and good copy are still extremely important, a table of contents shows an additional degree of order that is good for a slight boost.
Google Analytics Dashboard for WP (GADWP)
There are a few flavors of this plugin out there, but this is the one that has proven to blend simplicity and effectiveness – key points for any plugin you are considering for installation in your WordPress dashboard.
As you've probably deduced, this plugin deals with Google Analytics – a feature that anybody who is serious about building their SEO needs to have set up for their website already. Most of what it does simply involves getting your analytics tracking code set up on all pages of your website.
The other benefit it gives you is a small spot on the home page of your dashboard where you can see your Google Analytics statistics at a glance. This may not seem like much, but if you've ever worked with the Google Analytics dashboard directly, you'll agree I'd being doing the plugin a disservice by not mentioning this incredible boon.
Yoast SEO
This is going to be one of the more polarizing choices on this list for web designers. Yoast has a tendency to butt heads with a lot of popular themes and plugins, but after working on thousands of websites over the last few years, I have learned that popular is not the same as functional.
If you're a designer or developer who isn't sure of what I mean by that, take a day to play around with the Divi theme. The team I worked with at GoDaddy had a lot of names for this specific theme, but they mostly boiled down to "spoiled princess."
Divi's theme and plugins barely play nicely with each other, and if another plugin so much as tries to step into what they consider their sandbox, your site is usually going to have a rough time of it.
Yoast was often caught in the crossfire here, and while Divi is hardly the only theme or plugin to cause this, it has created a bit of an unfair negative reputation for Yoast over the years. Now that the unpleasantness is behind us, let's talk about why Yoast is actually one of the cornerstones for a good website.
For those who are unfamiliar, Yoast is designed as an SEO plugin. Its primary feature is being able to analyze your pages and posts, offering suggestions for how to improve their quality in terms of SEO as well as readability for the average visitor. While these should not be taken as gospel for every single page (especially for readability), there's a lot of good information here.
More importantly, there's a lot of good information that is broken down into a well-organized, easy to understand format for anyone who is concerned about their on-site SEO. They're also pretty quick on the draw with updates when something changes, such as the recent reduction in displayed meta description characters in Google's search results.
Yoast offers quite a bit more below the surface as well. It grants easy access to sitemaps, making it easier for Google to crawl the site and have it reported to their search console, makes editing meta titles and descriptions for your pages much simpler than WordPress on its own, and incorporates some settings for social media excerpts when social media is shared.
The best part is that all of this is included in the free version. Yoast does have a premium version with some more advanced features, but most people have little to no need for these, making it ideal for any small business that wants to start off on the right foot when building their website.
I don't have time for this; can't somebody build my site for me?
You bet. Our web designers are fully equipped to handle new websites and website makeovers so you don't need to worry about them. Take a look at our WordPress website design service to learn more about it, or give us a call at 319-229-5225 to arrange a consultation. Already have a site? We also offer SEO audits and hosting solutions for many types of websites as well!