I worked for GoDaddy for nearly four years, and during that time I watched their laid back, fun call center environment evolve into a money-driven enterprise that cared more about results than methods. Accountability to peers and customers became casually disregarded instead of prized, and if the left hand knew what the right was doing on a given day, it was nothing short of a miracle. You can say I was not a fan of the environment post-IPA.
Why do I bring this up, you ask? I was there when the GoCentral builder was launched, and developer accountability was clearly absent from the initial release. GoCentral's launch came approximately 18 months after GoDaddy became a public company, and (this is purely speculation on my part) looks like it was rushed as a result of demands to please higher-ups.
I'm getting ahead of myself though – let's step back to the later part of 2016. Back then, GoCentral was launched as an upgrade to the then current Website Builder 7 – a template-driven WYSIWYG (What You See Is What You Get) that while a bit buggy, allowed supreme flexibility for page arrangement. While its look was becoming a bit dated, it was perfectly serviceable for most small website needs (Think Wix, but far superior).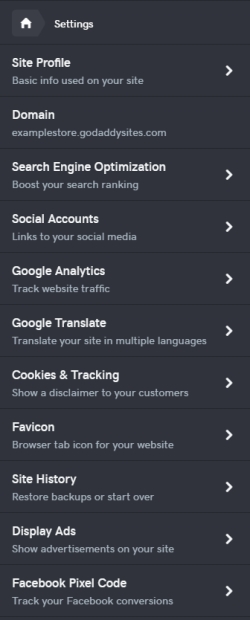 The GoCentral builder, by comparison, was barely functional on its launch.
Virtually no third party integration was present, basic tools like colors and fonts were limited to a handful of options each, and the layouts you could create with their block system left the top end of finished sites with plain, unremarkable webpages. Strip away the best elements of Website Builder 7 and WordPress then cross what's left with GoCentral's limitations, and you'll have a good idea of where GoCentral started.
The presented idea behind this barebones launch was to crowdsource ideas from customers and employees – the latter being encouraged to sell this then dumpster fire. If any of you have gotten in on early access video games operating under the same premise, you know this is among the laziest and riskiest methods of project development (No Man's Sky anyone?).
Over the coming months, basic features that should have been part of the original program were rolled out, and some of the suggestions that surfaced from employee and customer outcry were sprinkled in. By the end of 2017, GoCentral had finally reached the point where it was customer-ready in my opinion, and has continued to add new features since then.
Now that it has been several months since I've looked at it in-depth, it is time for a thorough review of where it is as of September 2018. I'll be drawing from the Free vs Premium criteria as normal – for those who need a refresher, they are:
• Website Control – How much design flexibility do you have?
• Hosting Settings – Access to FTP, SSH, backups, server settings, etc.
• Content Ownership – Does GoDaddy reserve the right to use your content as they please?
• SEO – Is this an environment with appropriate tools for current search engine practices?
• 3rd party integration – Is there coding capability or a selection of tools for 3rd party features?
Two disclaimers before we start. First, this review is going to be an impartial analysis that does not draw upon any of my opinions regarding my time with GoDaddy. This means that I am prepared to speak about both the good and the bad of GoCentral and will only be using facts – just as in other platform reviews – to do so moving forward.
Second, while the beginning of this post highlights certain changes in GoDaddy's culture and development processes and paints them in a negative light, I do not inherently consider them a bad company. GoDaddy has areas they excel in and others they come up short. Those have shifted considerably in the last few years, and while I have speculated as to the primary reason, my thoughts on the why do not change where they were or where they are now.
With those out of the way, it's high time we dive into the review. I'll be using a free trial of the Online Store version of GoCentral so I can dig into all the available options this platform offers.
How much design control do you have? Rating – 7/10
Jumping into GoCentral is a very quick experience. You're asked a couple questions about things like your industry and company name, and a generic site is generated for you to work in immediately. This gives you a fair amount to unpack right away, including the presented layout, your design options on the right, and a few other settings across the top.
Let's start with the presented layout. As you may have guessed, there is not a template selection page to start with. This is by design, as some people find a sea of templates intimidating to sort through, meaning that a significant percentage of Website Builder 7 customers never published or even started their websites.
This solution is an interesting take on fixing that problem, and is the first builder I've reviewed to employ it. You can scroll down the created homepage and see options for inserting blocks, or click over to one of the other created pages to see how their layouts vary. So far so good, this is an intuitive way to ease someone into the design process.
After browsing your generated layout, let's say you want to change it. While the button to do so in your design options is easy to find, you may be disappointed by the small pool of choices it offers you. My online store had just 8 theme options, and their primary effect was changing how my website's Home page header and navigation looked. While you can change color and font for your headings to broaden this a bit, that isn't much variance to work with.
You can always reset your website to change what is generated for you as well, but that's not a particularly elegant or intuitive solution either, largely because what you'll get as your starting canvas is outside your control. For those who like looking at a wider array of options, this will be a frustrating experience.
Moving on to blocks, it has been well established that I loathe this system of WYSIWYG design due to its rigid, uncompromising nature. GoCentral falls on the stricter side of block design alongside companies like Vistaprint, delivering a wide block selection that has grown quite a bit since launch, but nearly no ability to change the presentation order or arrangement of text and image boxes within any given block (alignment options for small section parts are all you get).
Thanks to my time there, I know that this is not considered a design flaw by GoDaddy, but rather an intended feature. GoCentral was created as a design environment where it is impossible to make a change that renders the website unusable, crooked, or anything that fits outside their mold.
Regardless of your personal opinion on the importance of design flexibility, their success by this benchmark is undeniable.
Storefront options utilize an evolved version of GoDaddy's previous incarnation of ecommerce – Online Store. Products can be split into categories, each with their own array of options for color, size, etc. Features like abandoned cart tracking and text notifications for orders are available alongside all the other tools you could need for an online storefront.
Once you've created your products, blocks are available to integrate into your store pages. With them, you can choose which categories display, and have a handful of options for the number of products per page. The seamless integration into this system is fairly intuitive and easy to use, so I have no complaints here.
Moving on to the blog, GoDaddy's goal here is to supply a blogging tool on par with WordPress, but without the design and maintenance headaches WordPress brings to the average business owner. Unfortunately, this experience falls flat for a couple key reasons.
My first bone to pick with this blogging tool (which is in beta as of this writing, and therefore subject to change) is how stripped down the text editor is compared to WordPress. You have no control over header tag placement, fonts, colors, and several other elements WordPress' rich text editor experience provides.
The second is that you're also presented with the option to utilize a blog feed. By its own merits, this is a good feature to have available – but it should not be preferable to the onsite blogging experience. This makes your platform look inadequate while removing the boost your SEO would have received by having your blog built into your main website.
To get a feel for the general design capabilities available in the editor, I encourage you to check out this example site a former colleague of mine built or the below video.
How accessible are your hosting settings? Rating – 3/10
FTP, SSH, and server settings are a no-go in GoCentral, but nobody here is going to be surprised by that revelation after reading about this carefully sculpted sandbox in the previous section. While this is fairly standard fare for WYSIWYG environments, preventing you from easily moving your website to another platform or provider, there is one thing GoCentral excels at compared to its competition – backups.
Anytime you make a major change like changing your theme or resetting your website, GoCentral takes an automatic, timestamped backup for you that you can revert to with the click of a button. You can also create your own backups manually in the same section.
If you've read my other platform reviews to this point, this is a big deal. Most companies show contempt for this sort of thing and fail to include it as part of their WYSIWYG builders. I do wish you could download them for cases where you lost your website due to failed billing or a product cancellation, but if you catch this sort of issue quickly, GoDaddy can sometimes offer content recovery options.
How much of your content do you exclusively own? Rating – 3/10
Universal Terms of Service, Section 7. As far as I'm concerned, you cannot score above a 3/10 in this section of my reviews if you pull the "by using our services, you grant us full rights to use your designs, ideas, etc. in part or in full, royalty-free for so long as we both shall live" and you deserve to be called out anytime it shows up so people know what they're agreeing to.
But don't worry, the content's still yours. And we'll refrain from using it for our or our affiliates' businesses if you mark it as private, password protect it, or delete it.
I don't know where companies think they get off putting this kind of nonsense in their terms of service, but a clause like this simply legalizes intellectual theft. It doesn't matter who you are or what your intentions are, that simply isn't acceptable behavior. This also reinforces my concerns about crowdsourcing ideas post-launch rather than developing fully functional environments pre-launch.
You're better than this, GoDaddy. If you value your customers as much as you say you do, you'll work to preserve their intellectual property rights without laying claim to them. 
You already have the ability to stop service for any reason at your discretion, and that's frankly enough involvement for your interests.
Oh, one more thing. Maybe outlining that backups are a customer's responsibility in your terms of service isn't such a good idea when you don't give them the ability to download a local copy in GoCentral? Just a thought.
Let's talk SEO settings! Rating – 8/10
A lot of important bases are covered here. Meta titles, meta descriptions, alt tags, header tags, SSL support, and responsive design are all present. Background code is clean and easy to follow, and server speed is lightning fast. There are two elephants in the room, however, and both involve your page URLs.
First is your page URLs themselves – they are created by default based upon your page name or post title. Change them, and your URL changes with them. This problem is compounded by the lack of URL redirection options in GoCentral, meaning that if you decide to change a page name that has been around for a long time, you'll be taking a severe SEO strike by doing so.
I'd also exercise some caution with GoDaddy's Search Engine Visibility tool they package with GoCentral. It wouldn't open at all for me in Chrome (thought it did work in Firefox), but there is a history of DNS issues and inconveniences it can also bring to the table in a worst-case scenario. Everything you need is already easy to find in your page settings, so just steer clear.
One neat bonus feature that will be helpful for your online visibility is the quick link in your GoCentral dashboard for creating a Google My Business listing. This is something a lot of businesses forget to do as they are getting started, so make sure you take advantage of this if you plan on using GoCentral.
You do also have the option to use a free GoDaddy themed domain if you don't have your own, but doing so is another SEO strike, and reduces the rating to 7/10 if you choose to do this.
How much 3rd party code can I jam into my website? Rating – 8/10
GoCentral is a meticulously crafted gilded cage. It can do a lot of cool things, but without the ability to add custom code to most website blocks (more on this later), there will always be a limit to what you can achieve here. I acknowledge that this is by design, and that this environment is well-suited to customers with zero know-how when it comes to web design.
As a result, we'll be reviewing this section through the eyes of GoDaddy's target customer.
Fortunately for this demographic, most needs that would arise are actually accounted for. Basics like favicons, Google AdSense, and Google Analytics are easy to find and implement, and there's even a Google Translate option if you cater to a market that speaks multiple languages (use at your own risk – Google Translate can be quirky).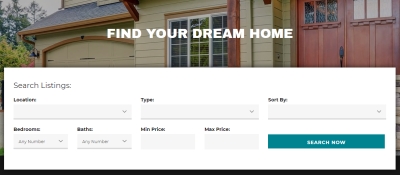 Your blocks have options for a few common features like calendars, appointment booking, social media buttons, email subscription signup, and calendars, but also go the extra mile by offering industry-specific tools for things like MLS listings, restaurant reservations through OpenTable, and audio recordings.
Your mileage here will vary based on your plan, but the higher-tier plans are well thought out in this regard.
I was also pleasantly surprised to find that someone finally relented and offered blocks for custom code – one of the single biggest complaints about the transition from Website Builder 7. HTML, CSS, and JavaScript can be used in these blocks, but no option is present to interact with prebuilt blocks – which is ideal for users who don't know how to code.
Developers, I think you know by now that this is not the environment for us. GoCentral is not, nor will it ever be, built for you. That said, discounting the craftsmanship and amenities of this gilded cage is unwise – you could hand this to a middle schooler and they could build a good looking, functional website with minimal guidance. That's no small feat in this market, and I've suffered through the duds to prove it!
As a result, your experience here is a 6/10 because you know enough to build something that is both better and overcomes the shortcomings that are built into this WYSIWYG.
What are the unique selling and pain points GoDaddy offers? Rating adjustment – +.2 points
There are a few areas I could talk about here, but most simply boil down to support.
I'll begin with GoDaddy's support system. 24 hour phone support is mandatory for a worldwide company that caters to all levels of experience for building an online presence, and it is nice to know you can call at 3:00 AM on Christmas morning if your website goes down. Note that if you do not speak English or need to speak with a specialty department, there will often be restricted hours you can call in.
Additionally, GoDaddy has call centers around the globe – including India and the Philippines. If you call at a weird hour, or call volume is high for an extended period of time, you may speak with someone in one of these locations, and on the whole, they are FAR less knowledgeable than their US counterparts. This is a significant failing and a deal breaker for some.
In addition to phone support, a chat feature is also available – the same caveats for phone support also apply here.
Finally, there is a robust help section that offers written and/or video advice on how to do pretty much anything related to GoCentral. You can also access this from the editor, which is convenient without being obtrusive.
If you're someone who prefers phone support, it is worth noting that GoDaddy refuses to divorce sales and support from one another. As a result, expect someone to try and sell you something new most times you call in.
While this can easily leave you on the defensive, remember this is not a failing of the agent – they're just trying to meet their ever increasing metrics – and that if you're lucky enough to get one who is knowledgeable and cares about your company's wellbeing, hear them out before shutting them down. You might get someone like me who is trying to teach you a better way of doing business!
The final thing to note here is that GoCentral is a DIY product. Sales and support doesn't exist to walk you through how to build a website in GoCentral – you can hire a developer like us if that's what you want instead. Don't be surprised if they guide you to relevant help articles if you have more than a quick question – they're under pretty constant pressure to maximize their time.
There's definitely some good and some bad in this support system, but at this point, the positive outweighs the negative here, and I'd be lying if I said that GoDaddy's phone support isn't far above that which is provided by the majority of their competition. Just know what you're getting into and you'll be just fine.
Overall Rating – 6/10
GoCentral does what it is designed to do very well, but most business websites need more than it can offer to smoke their competition. Let us deliver a superior website experience no website builder could hope to match – just call 319-229-5225 or email design@midwestwebsites.com to schedule your FREE consultation.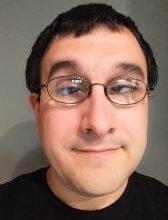 Braden is one of the founders of Midwest Websites, and has been professionally writing and developing websites for over 7 years. His blog posts often take an experience from his life and showcase lessons from it to help you maximize online presence for your business.